---
Oliver Vrbanovic, Large Multinational Company
In use at a large multinational company. Name withheld due to client privacy and security reasons.
I cannot tell you how happy I have been with your previous model, the NE2000, but I will try. We purchased a NE2000 with a 20Mbps license in early 2012. It was quickly installed and then required such little maintenance that I almost forgot that it was in place. It works just fine and does not require updates - I am just going to leave it as it is!...
We just purchased an additional appliance, your NE3000 with a 20Mbps license, to manage another site with 250 people on a 14Mbps connection. I am happy to see the improvements you have made over the last year, such as the new GUI. I am also excited to try blocking P2P Traffic.
Thanks for making such an easy-to-install and use bandwidth shaping appliance!
(back to top)
---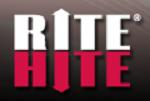 Peter Middleton, Network Manager, Rite-Hite
Rite-Hite Corporation, headquartered in Milwaukee, Wisconsin, USA is a worldwide leader in the development, manufacture, and sale of loading dock safety systems and industrial door solutions. They have 29 sales locations and 1,000 employees around the world.

It was Peter Middleton's job to manage the network. The problem was employees accessing their business applications and occasionally sending large files, like data in Lotus Notes, to every member of the company. Just urging their employees to watch the size of their attachments didn't work.

Middleton looked at the big name bandwidth control appliance manufacturer, but with a big price tag and a manual big enough to fill three books, he decided smaller was better.

The installation proved to be just that simple.

"It's worked real well. It throttles the large web transfer while letting the other traffic go through," said Middleton.

They have purchased two other units since for their larger locations.
(back to top)