Request a NetEqualizer Demonstration
Please fill out your requested Date and Time of Day, along with your contact information. One of our engineers will contact you to schedule.
Let us walk you through a personalized NetEqualizer Demo to see if the NetEqualizer is right for you. During the Scheduled Demo, we will show you how to use the NetEqualizer to...
Automatically give priority to latency-sensitive traffic such as VoIP, web applications (SaaS and cloud-based offerings), web browsing, and email.
Reduce network congestion and optimize the use of your existing bandwidth.
Carve out shared bandwidth limits (Pools) or individual bandwidth limits by IP, subnet, VLAN, Pool, or MAC address.
Control both encrypted and unencrypted P2P Traffic.
Monitor shaping as it occurs and see your network utilization using our Dynamic Real-Time Reporting (RTR).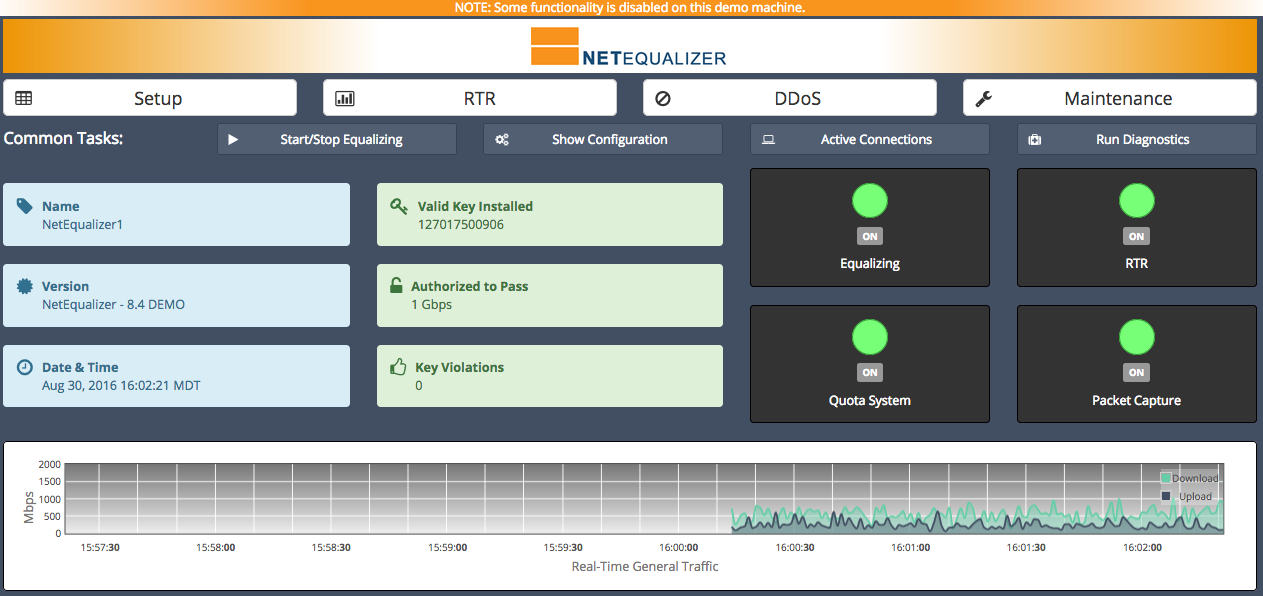 ---

Unable to open RSS Feed http://www.netequalizernews.com/feed, exiting