Business and Nonprofit Testimonials
Corporations

Law Firms

Business Centers

Hospitals

Churches
---

(What follows are excerpts from a Case Study published in 2015.)
Background: Lutheran Health Network (LHN) is a regional healthcare provider network that consists of multiple hospital campuses and dozens of urgent care and physician practice locations, serving 23 counties in northeastern Indiana and northwestern Ohio. Every year, LHN cares for more than 50,000 inpatients, treat hundreds of thousands of outpatients, and touches the lives of their families and friends. To learn more about Lutheran Health Network, go to http://www.lutheranhealth.net/.
Jason Whiteaker is a Senior Network Engineer at LHN. He is part of a network engineering team that supports a diverse mix of traffic, including: traditional Email, Internet SaaS/ASP, patient EMR, VoIP (unicast and multicast), medical imaging, teleworker, and telemedicine (unicast, multicast, and video) applications.
LHN utilizes a mix of enterprise (wired and 802.11 wireless) and carrier (TDM and Metro Ethernet) transport services to provide these application services to their clients.
The Solution: LHN purchased two NE4000 1Gpbs units in May 2014, and then installed them as an active/passive pair to ensure traffic limiting full redundancy in case of an outage. LHN looks to the NetEqualizer approach of traffic management as a way to augment their traffic processing needs. Because the NetEqualizer actively manages TCP connections and UDP flow states, they can apply a coarse interface traffic policy on the metro ring, yet fine tune and manage the mobile phone user checking their medical record portal or watching a YouTube video.
The Results: LHN loves the user-friendliness of the NetEqualizer appliance. Their environment is large enough that they can dig as deep as they care to into the esoteric QoS/traffic management tools of the infrastructure. However, being able to perform an initial configuration and let the appliance do its thing without a huge amount of babysitting is a big time saver.
The NetEqualizer appliances allow Lutheran Health Network to optimize the network infrastructure in which they have already invested. Management can feel more confident that when the time comes for bandwidth upgrades, those purchases will be effective and beneficial. As a bonus, applications that aren't bandwidth constrained enjoy better "goodput" and the overall user experience is smoother - a technical and political win-win for the network engineering team.
(back to top)
---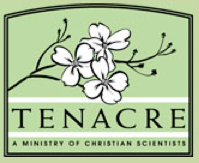 Similar to a college situation, we provide internet service for both offices and residences on a single campus. In the past, a couple of users would bring the internet service for others to a crawl and it was clear that we needed a good bandwidth management device. Since putting in the NetEqualizer in 2008, we haven't had to think about it again. Using the default equalizing out of the box and making a few tweaks as the result of helpful support calls, bandwidth management is a non-issue now. We upgraded the NetEqualizer when we increased our pipe and it continues to do an efficient job. This is an excellent product and we recommend it without hesitation.
(back to top)
---

...The NetEqualizer unit we have is amazing. One feature I love, and we use quite frequently, is P2P monitoring and throttling. In one click of a button, the system will check all connections and tell me the probability of someone torrenting files. We can then check this against our IP tables and instantly identify the source and shut it down from either the NetEqualizer or the person's computer. This feature saves us a major headache when it comes time for auditing!
(back to top)
---
Oliver Vrbanovic, Large Multinational Company
In use at a large multinational company. Name withheld due to client privacy and security reasons.
I cannot tell you how happy I have been with your previous model, the NE2000, but I will try. We purchased a NE2000 with a 20Mbps license in early 2012. It was quickly installed and then required such little maintenance that I almost forgot that it was in place. It works just fine and does not require updates - I am just going to leave it as it is!...
We just purchased an additional appliance, your NE3000 with a 20Mbps license, to manage another site with 250 people on a 14Mbps connection. I am happy to see the improvements you have made over the last year, such as the new GUI. I am also excited to try blocking P2P Traffic.
Thanks for making such an easy-to-install and use bandwidth shaping appliance!
(back to top)
---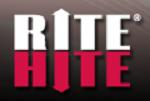 Peter Middleton, Network Manager, Rite-Hite
Rite-Hite Corporation, headquartered in Milwaukee, Wisconsin, USA is a worldwide leader in the development, manufacture, and sale of loading dock safety systems and industrial door solutions. They have 29 sales locations and 1,000 employees around the world.

It was Peter Middleton's job to manage the network. The problem was employees accessing their business applications and occasionally sending large files, like data in Lotus Notes, to every member of the company. Just urging their employees to watch the size of their attachments didn't work.

Middleton looked at the big name bandwidth control appliance manufacturer, but with a big price tag and a manual big enough to fill three books, he decided smaller was better.

The installation proved to be just that simple.

"It's worked real well. It throttles the large web transfer while letting the other traffic go through," said Middleton.

They have purchased two other units since for their larger locations.
(back to top)
---

McKee, Voorhees & Sease, PLC, is an intellectual property law firm in Des Moines, Iowa, that for eighty years has offered the services of patent lawyers specializing in patents, trademarks and copyrights, and intellectual property.
They have a 1.2Mb, T-1 connection to the Internet to serve somewhat more than fifty people. Still, it was bogging under the strain of the emails, legal research, web browsing, a little VoIP, and lots of transferring of large files.
"We tried limiting bandwidth with our firewall, but that was frustrating because you have to do that on a protocol by protocol basis," said Nate Smith, their IT Manager. They put in the NetEqualizer and in a short time data was flowing smoothly.
They have an employee in Indiana who downloads and transcribes information. "She's able to do that in real-time now whenever she needs it."
"If I want to get an FTP download I can do it without hearing 'the Internet is slow today' or 'the phone calls are scratchy.' The NetEqualizer took care of everything by just equalizing it, just arbitrating it," said Smith.
(back to top)
---

Peter Spencer, Managing Director, Le Bureau
(September 2014) We've just got round to installing our bigger NetEqualizer, after not having one in place for a few months (long story). We now have over 200 users, and it gives us such piece of mind; and already, the odd issues with the net slowing down or being unresponsive have gone.
(August 2011) In the UK there is an advertising slogan for paint that says: "It does exactly what it says on the tin". Well the NetEqualizer does exactly what they claim on their website: we took it out of the box, plugged it in to our network, and 10 minutes later, all of our bandwidth problems disappeared. No more dropped VoIP calls, and no more complaints about slow internet access or stuck emails.
We did get a couple of unhappy users - but those were the folks who were downloading movies on peer-to-peer or running unauthorised web-servers on our network - and they had caused all the trouble for everyone! NetEqualizer was automatically throttling back their bandwidth usage. Easy. We have 100 tenants in our serviced office, and the internet just HAS to work 24/7 - NetEqualizer has made them, and us, happy!
(back to top)
---

Constantino Andaya of Premier Business Centers calls the NetEqualizer his "secret weapon." Premier Business Centers is one of the leading national operators of executive office centers in the United States. They offer executive suites and temporary office space that are professionally appointed and can be professionally staffed. His system has required only minor tweaks and his help desk calls have virtually stopped since putting in the NetEqualizer. "We're using it as a reactive measure," says Constantino, "not letting anyone take all the bandwidth - as opposed to selling limited bandwidth." In their rapidly expanding business, Constantino says, "It saves you another year before you have to put in another T1."
(back to top)
---

"The IT Gods have delivered. We had so often hoped for the invention of a device that was affordable, easy to use, and effective at managing the flow of the bandwidth in our hectic business center. Lo' and behold, Netequalizer has more than satisfied that yearning for the perfect product. In an operation like ours that provides space and connectivity to hundreds and firms and individuals, the Netequalizer is an essential tool. We highly recommend it."
(back to top)
---

Kevin Kershner, Hospital Consultant, Hamsfork.net
"I admin several neteqs in hospital and county courthouse networks and the clients love them. They let employees have freedom from whitelists and yet keep data lines open for legit traffic, making for happier employees."
(back to top)