Internet Provider Testimonials
Wired Internet Service Providers (ISPs)

Wireless Internet Service Providers (WISPs) Testimonials

Cable Companies

Satellite Systems
---
"I've had an experience I'd like to share with you... Since last week, the WiFi vendor at 3 of my client's locations was insisting that the NetEqualizer was preventing users from having good Internet connections. They wanted the NetEqualizers to be disconnected.
Knowing that they were looking for a scapegoat, and picked the thing they knew very little about (NetEqualizer), I agreed to disconnect them, just to show them how the network would react... and it was day and night! As I knew would happen, complaints flooded the call center, people reported slow or no connections, delays, etc.
This was a very good way of showing them how effective NetEqualizers are. Their networks were in complete chaos without them! Needless to say, now they understand the value of NetEqualizer! The NetEqualizers are back online, and we are now taking steps to also add bandwidth at the 3 sites...."
(back to top)
---

RT21.NET is a mostly rural WISP offering secure, reliable, high-speed wireless to business and residential customers in Jackson County, West Virginia and Meigs County, Ohio. RT21.NET has over twenty wireless access points, and several mesh networks. The operations center has fiber optic and redundant cable connections to the Internet.
Mark Fowler, owner of RT21.NET, has been a NetEqualizer customer since October 2008, when he purchased an NE2000-10Mbps unit. In 2010 he upgraded his NE2000 to a 20Mbps license. We talked to Mark earlier this year while working with him to configure his box with separate configurations based on "time of day". During our discussion, Mark told us "I can't imagine being in the WISP business without the NetEqualizer". While we love glowing statements, we asked for specific reasons behind his statement, so that we could share his experience with you.
In a nutshell, there are three things that Mark loves about his NetEqualizer: 1) first and foremost, interactive activity (browsing web pages, gaming, chat, etc.) is no longer degraded by the heavy use of a few customers, 2) that he has invested very little ongoing effort over the 4 ½ years he has had his NetEqualizer in place, and 3) finally, the fact that there is the ability to customize the configuration when needed (like setting up multiple configurations that switch based on the time of day, individual bandwidth limits, and priority users).
Mark also told us that APconnections really understands the needs of Internet Providers. He runs his WISP business in as streamlined a fashion as possible, and NetEqualizer's simple set-up and maintenance support this goal. He also appreciates that functionality within the NetEqualizer is well-aligned with WISPs. In particular, the use of Bandwidth Pools to set up "virtual NetEqualizers" works really well on his wireless network. He uses bandwidth pools to ensure that any group of customers off a particular access point (AP) can be given maximum bandwidth without the possibility of saturating the AP's wireless backhaul link.
I guess now we know why Mark cannot imagine running his business without the NetEqualizer. Thanks Mark, we are happy to help!
(back to top)
---

Darren Muloin, Manager, AirSpeed Wireless
(from emails to APconnections)
AirSpeed Wireless runs a fairly extensive wireless network and we use the NetEqualizer to keep traffic flowing smoothly even at peak times and under heavy load. The NetEq's give our wireless backhaul links as much as 50% more capacity without noticeably affecting customer service. This gives our equipment a longer lifespan and keeps bandwidth costs down, which is good for the bottom line.
(back to top)
---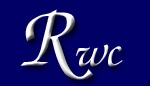 We have used our NetEqualizer unit for at least 5 years (we started with a 20Mbps license in 2006). NetEqualizer has grown with us as our customer base has grown, we are now on 150Mbps & 350Mbps licenses.
NetEqualizer has been one of our best investments, allowing us to manage limited bandwidth without upsetting our customers, while also giving us the ability to offer more usage to our premier customers.
(back to top)
---

Charlie Preston, Baring Wireless
(from emails to APconnections Support Team)
NetEqualizer, your Support Team rocks! When I had to upgrade my unit, your team walked me through every step and answered all of my questions (and I had a lot!). It made this such a smooth transition for me. I just wish all of my suppliers offered such great service - thanks again!
This is a longtime dream of mine to give free, safe, and secure internet to my community. It has been a long road making the dream come true. But with the NetEqualizer we now have the speed and QoS that is expected. Down right the best money that I have spent.
(back to top)
---

Otto, Network Maintenance, Letaba Wireless Internet
(from email to members of the Wireless Access Providers Association of South Africa (wapa))
We've been contemplating buying a NetEqualizer for the last 2 or 3 years now. We recently took the plunge and purchased a NE3000-150 unit and I must say we are EXTREMELY happy with what it's doing for our network. If you have the capital to purchase this piece of equipment YOU WILL NOT be disappointed.
(back to top)
---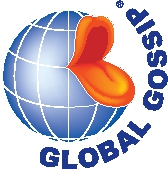 Stephanie Dickens, Vice President of US Operations, Global Gossip
From a joint press release: http://www.businesswire.com/news/home/20120302005149/en/NetEqualizer-Selected-Global-Gossip-Support-High-Speed-Internet
Global Gossip's Vice President of US Operations, Stephanie Dickens, says "The use of the NetEqualizer greatly diminishes the need for hands-on bandwidth management. Our customers are located in areas where bandwidth is not easy to come by, and the NetEqualizer helps control that bandwidth so that one single user is not monopolizing it. We are thoroughly satisfied with the NetEqualizer's remote management capabilities and its ease-of-use. We currently have NetEqualizers deployed at the Furnace Creek Resort in Death Valley National Park, throughout guest and employee accommodations in Yellowstone National Park, Grand Canyon, Mount Rushmore, and five Ohio State Parks. The NetEqualizer will be deployed with the Global Gossip system in several more US locations before the end of 2012."
Global Gossip currently manages and maintains over three hundred wireless networks and kiosk internet sites around the world. Their wireless installations include some of the most remote and challenging locations on Earth, from central Australia, New Zealand, Vanuatu, Fiji, to Yellowstone, Wyoming, the UK and Spain. Global Gossip's unique HSIA product integrates seamlessly with NetEqualizer technologies to provide a highly structured internet access gateway, cloud based management tools, and 24/7 technical support. Global Gossip has offices in Sydney, Australia, Denver, Colorado, and London, England. Global Gossip can be found online at http://hsia.globalgossip.com.
(back to top)
---

Residential Data Solutions is an expanding company offering a set of services specifically designed for residential end users in northern Alabama, southern Tennessee and northeast Mississippi. They provide a set of services associated with everyday consumer technological needs, including high speed internet access, home computers, wired/wireless networking, home security, home automation and many aspect of audio/video entertainment.

In early 2009 Sigmund Shapiro was looking for a bandwidth control solution and decided upon the NetEqualizer. Since then, he has been very happy with its performance controlling congestion on his network. According to Sigmund, this is the "best investment I've ever made".

(back to top)
---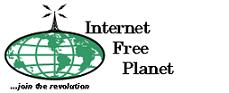 We've got about 1000 subscribers, but our circuits have been limited to just 12 megabits. Without the NetEqualizer, we would have been forced to reduce our subscriber count and cut our revenue. But, with the NetEqualizer in place, the automated shaping just kicks in when needed and things are running smoothly without a bandwidth upgrade or subscriber cutback.

The best part is that NetEqualizer has freed up manpower, thus allowing us to grow out (our) business. In this latest release, we've noticed that speed and efficiency are even better than before. I'm also a fan of the interface. Its basic, but simple to use. To top it off, NTOP, the reporting tool, is now on a separate disk partition, which just shows that these guys are on the ball, constantly making improvements and doing everything they can to make the NetEqualizer a solid reliable tool.

(back to top)
---

Steve Potter had been with winbeam for six years. The business was expanding and all was well – until the invention of P2P file sharing. "It would trash our network at different places," says Steve. Adding NetEqualizer to the system turned things around again. "Before we were having problems when we hit the 300 mark of customers, and it's essentially let us double that. It's allowed us to do double the service without buying more bandwidth."
(back to top)
---
Wood Lake Cable, part of Shaw Communications, provides Cable television, digital cable, high speed cable Internet, web hosting and netcall digital telephone in Winfield, BC, Canada.

There were three technical challenges for Wood Lake Cable. File sharing, was "killing" them and caused a ton of customer support issues. "People just don't realize what file sharing does to their Internet service," said Darren Mulloin, IT Director. Secondly, they needed a way to ensure VoIP traffic was given priority over all other traffic. Lastly, they have many very high speed customers, (5 to 10 Megs), and they wanted them to be fast, but they didn't want them to dominate their network during peak hours.

"We looked at several products of this type, most were well over 20K and very complicated. NetEqualizer was affordable, easy to setup/manage, and has delivered excellent results. Pay back was only a few months."

The other companies they looked at offered all the functionality of the NetEqualizer, "but you needed a full time techno guru to run them, and some of them wanted service contracts so they could do all the support. It just didn't make sense for us."

"It was very easy to set up. The default settings were very close to what we have now and once configured, it has been running flawlessly. I was expecting this type of gear to be a pain to look after, but we haven't had to touch it in months, it just runs and does the job," said Mulloin.

"It is doing exactly what we hoped it would do, reduced our upstream bandwidth and allowed us to manage the downstream bandwidth hogs."

Darren Mulloin concludes: "We would absolutely recommend NetEqualizer to others in the field. We love it."
(back to top)
---
Telecommunications Industry Provider
Feedback from a customer as they were initiating a purchase of their second NetEqualizer....

"We currently have one of your NE2000-45 NetEq boxes on a saturated 45Mbps link which provides bandwidth for approximately 1000 cable internet subscribers. We couldn't be happier with it. It has cut down on our complaints of slow internet speeds dramatically."

(back to top)
---

Foundation Telecommunications is a satellite based telecommunications services company serving broadcast, cable, business, government, and education clients in the U.S. and around the world. Among other customers, they market to a lot of ISPs where T-1s and larger pipes are not available.
Lamar Bostic is based in the Rogers, Arkansas office. He manages the network. Bostic says he has experienced the same problems as other ISPs - clogged networks. "Sometimes there's thousands of connections from one PC, bringing the system to a crawl and degrading the service to subscribers."
"We tried various software solutions and some other hardware solutions all to varying success and cost," said Bostic.
Then he found the NetEqualizer.
"I decided to place them at the ISP site instead of the hub. If we control the traffic at the source, or have the ISP control their own traffic, it's more efficient use. That way the disallowed traffic is being kept off that uplink portion, making more bandwidth available," said Bostic.
It's worked so well, he's made the NetEqualizer part of his business. "We have made the NetEqualizer a required device for all our new clients. And we're promoting NetEqualizer in all our existing ISP sites."
"Operators like them. It takes the pressure off them. There have been absolutely no subscriber complaints. They're certainly perceiving no degradation & probably seeing an improvement. There's nothing to manage on a day-to-day basis, nothing to fiddle with."
(back to top)
---

Hello... I just wanted to let you guys at Netequalizer know how much I depend on my NE2000. I am a small ISP with about 360 customers and I would be lost without the Netequalizer. The people there are always very friendly and quick to respond. Keep up the great work... Thanks!
(back to top)
---

"I work for an ISP serving Michigan's Upper Peninsula (U.P. Logon) that provides wireless, DSL, and cable connections to over 1,000 customers. The NetEqualizer has worked just as advertised and the support team has been awesome when any questions have come up. When we switched over to VLANs on our network, they worked with us at no charge to upgrade their solution in order to support us. I was looking for a one-time investment with long-term benefits and NetEqualizer has been just that."
(back to top)
---

"I bought my first NetEqualizers in 2004 when upgrading from a 2 Mbit to a 10 Mbit line. I'd been using Packeteer, but the NetEqualizer has proven much more affordable and efficient. It's been low maintenance, customizable, and the personal tech support has been great. The lower cost allowed me to put units throughout my expansive network, which is the Westernmost ISP in Canada. The price was what motivated me to test the system and the performance has kept me coming back."
(back to top)
---

"We've been having problems with encrypted BitTorrent running on Port 80. uTorrent, Azureus, BitComet clients in particular were impossible to track down automatically, so finding them by hand and putting them in jail was starting to take more and more admin time.
We had a pretty good connection aging rule set in MikroTik, but lost bandwidth by having to define a pipe size first, then setting queues within that defined pipe. Doesn't work particularly well for wireless where the pipe size tends to change a bit with changing RF conditions during the day. Also had to put too many rules in too many routers so it was getting pretty difficult to maintain.
I saw a mention or two of NetEqualizer on a couple of forums, and pretty much brushed it off as more BS. We already had an Etinc bandwidth manager gathering dust and didn't want the same thing happening again.
Well, about two weeks ago we got fed up enough to give NetEqualizer a call. Had a couple of interesting chats, decent tech sales conversations, very little push from them, careful to set reasonable expectations etc. They said it works, its completely transparent, holds traffic levels within 10-15% of what you want, prioritizes interactive stuff including VoIP and requires very little setup and even less maintenance. It manages traffic patterns only and doesn't try to sniff packets to detect PtP.
They were also very clear that "less is more". Don't put in a bunch of rules to micro manage, just let it do its thang.
So we bought one last Friday. The 45Mbit version, cost about $3500 or so including some basic support and maintenance. Nice 1U case, but quite a noisy fan. Showed up Tuesday morning, which is pretty good shipping time considering it went through customs to get here.
Plugged it in around lunchtime Tuesday into a managed switch where we could easily cut it in and out of our main feed trunk. Left if out of the traffic stream while we read through the quickstart guide, then took about 5 mins to give it an IP address and put in the basic three rules. Made a few entries to exempt various servers from connection limits, gave three or four customer IPs "priority host" exemptions and left it alone for a while to make sure that the magic smoke wasn't going to suddenly escape.
Flipped switch ports to put the NetEq into the traffic stream about 5pm Tuesday. Still had a bunch of MT routers running rule sets, including the main gateway with a global daytime PtP ban.
WELL! It settled in very gracefully within a few minutes, and we could see the connection count to the Internet gradually dropping off, while bandwidth utilization started to smooth out to about 2 Mbit less than the 21 Mbit we had set. You could watch IP pair delay "penalties" being applied, increased, decreased and removed in the log. Bursts were still allowed to bring the peak just over 22 Mbit, and the upload side settled at about 1 Mbit less than the 6 Mbits we set. Again, bursts were allowed to around 7 Mbits. The Internet felt great!!
Over the next few hours we disable all the existing MT rule sets, including the global gateway rules for PtP. Bandwidth utilization still looked relatively smooth, cruising around the Net felt great, VoIP worked fine, everything was peachy.
The next day we figured out that a couple of big customers running over VPN tunnels needed priority exemptions, as tunnels look like one big lump of abuse from a NetEqualizer viewpoint. We also set some priorities with bandwidth caps for big clients running server farms.
And waited for the shoe to drop.... And waited, and waited. Calls to our tech support dropped off, nobody was complaining about throughput, and we waited some more. Even PtP worked great during the day as it was allowed to use any unused bandwidth that "real-time" applications didn't need.
And we're still waiting four days later.
This device is about the closest thing to black magic we've seen in years. It just plain works. I've removed about half of the few config rules I put in to start, we simply don't need them. The only thing you have to watch is connection limits on servers, and make exemptions for big customers routing all their traffic through tunnels. That's it.
To put this in context, we're handling just under 30 Mbits total flow, and sit at about 2400 pps each way during the day, dropping off out of business hours. We have an evening residential burst to about 70% of our daytime max. We're seeing about 1300 concurrent IP connection pairs during the day down to around 800 in the evening. That's with roughly 750 customers representing 5000+ total seats. 900 MHz customers normally get 3 Mbit or so, and pretty much everyone else gets 5+, so they get grumpy fast if bandwidth drops off.
It only took 10-15 customers running encrypted PtP on Port 80 to ruin our lives, and the trend they represented was horrifying. Over the last six months, our bandwidth utilization has gone up at least 50% higher than can be accounted for by customer growth. Obviously we have no connection with NetEqualizer beyond being a very happy customer. Their FAQ here http://www.netequalizer.com/tsfaq.htm pretty much says it all."
(back to top)