View the NetEqualizer Live Demo Site
Use our Product Demonstration Guide on a Live Demo Site to explore key features,
view reports, and see how the NetEqualizer will work for you.
See for Yourself. On our Live Demo Site you will learn how to use the NetEqualizer to...
Automatically give priority to latency-sensitive traffic such as VoIP, web applications (SaaS and cloud-based offerings), and email.
Reduce network congestion and optimize the use of your existing bandwidth.
Carve out shared bandwidth limits (Pools) or individual bandwidth limits by IP, subnet, VLAN, Pool, or MAC address.
Control both encrypted and unencrypted P2P Traffic.
Monitor shaping as it occurs and see your network utilization using our NEW Dynamic Real-Time Reports.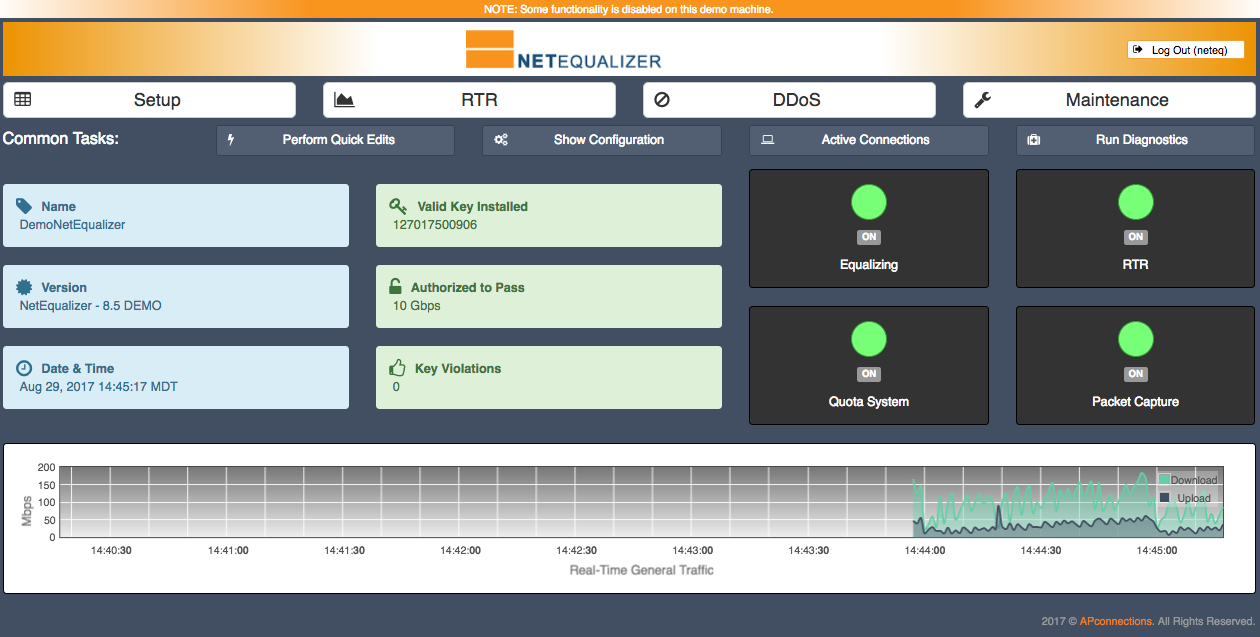 ---

Unable to open RSS Feed http://www.netequalizernews.com/feed, exiting